3 pairs of glasses for the price of 1
Visit us in-store to view our fantastic range of designer style frames included in our 3 for 1 offer
3 pairs of reading or distance* glasses for £120.
3 pairs of Varifocals* for £199.
Mix and match your styles for different occasions. One of your sets can also be made into Prescription sunglasses in single vision or varifocal lenses.
*Price includes frame, standard lenses +/-6, case & microfibre cloth.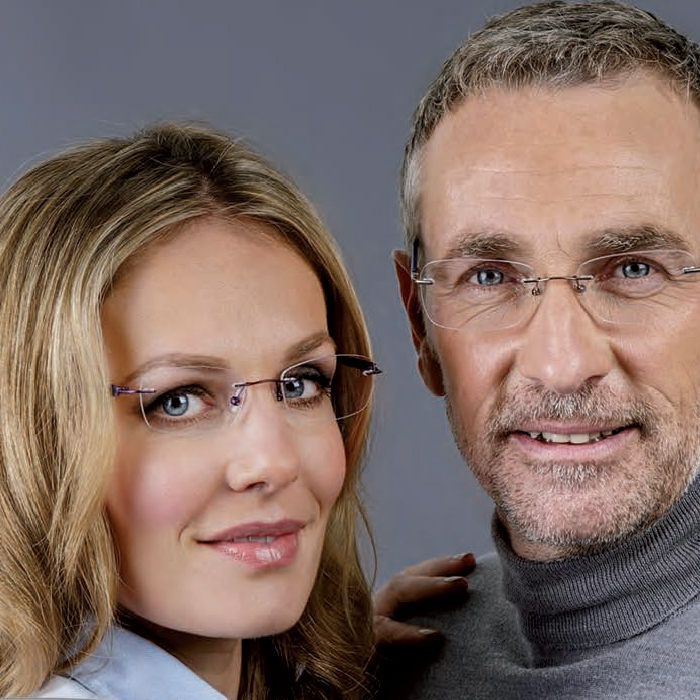 Rimless spectacles from £199
We have a range of titanium rimless frames complete includes varifocals for £199 when purchased in-store only.
Free upgrade to thinner lenses. Wider corridor varifocal. Free upgrade to Kodak Clean'n'Clear lens coatings.
No hidden extras.
Glasses from as little as £19
At Gibson & Syme we have a selection of glasses to suit all budgets.
You can pick from a selection of glasses starting from £19 including free single vision lenses, £49 with bifocals or £69 with varifocal lenses.
Ask us about optional extras such as:
Coatings – anti-scratch to help protect your lenses or anti-glare coatings to reduce glare during your daily activities such as driving or PC work. Transition lenses – lenses that darken when outside or lighten indoors, these have full UV protection. Tints – you can put a slight tint or sunglass tint on your lenses, these also have full UV protection. Thinner lenses – If you have a strong prescription we can put hi-index lenses into your new frames, including 1.6, 1.67 and 1.74 index.